Products 
&

 Services
Delta Approach to Commercial Collections
Within (24) hours of placement, Delta Management Group, Inc. will be in contact with your delinquent customer. During that first (24) hours, we use our deep skip-tracing techniques, run credit and D&B reports, check all social media, and scrub all placed accounts for deceased or bankrupt customers.
Delta's First Class Recovery and Remarketing Services
Delta Management Group, Inc. is a full-service Commercial Collection and Recovery Agency. Since 1999, Delta has been building an unrivaled database of trusted vendors. These vendors are at the ready to bid on all types of seized equipment. A minimum of (3) bids are obtained, with most equipment getting (5-10) bids.
Industry Recognized Client Services
Here at Delta Management Group, Inc. we work with our clients to tailor a solution to their collection needs. This ensures that our clients have a complete understanding of how we are working their accounts, and they have a way to check-in through our Client Access Portal.
The Delta Dish with Nancy Backus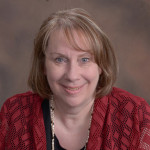 Have a collection question? Look no further! With over 30 years of experience as a leader in the collection industry, Nancy has the insight and expertise to answer all of your collection questions and concerns. Give her a call today at (651) 481-9548.
Also, don't forget to check out her latest tips and talking points on the "The Art of Collecting."