The One Thing That All Woman-Owned Commercial Collection Agencies Have In Common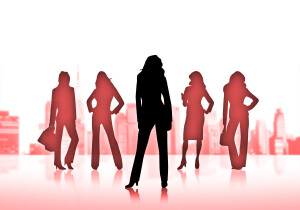 There's one thing that all woman-owned commercial collection agencies have in common. They love their clients. As a result, these women are known for providing outstanding debt recovery solutions.
Women Are Taking Charge in the Debt Collection Industry
Here are five reasons why woman-owned debt collection agencies are taking charge in the industry:
Women can easily see relationships and trends. They can also work within budgets, which is a key element in debt collection.
Women are excellent at sales. They have good instincts and are very persuasive when talking to a debtor. This is what makes them great at debt collection.
Women provide an authentic voice to their debtors and are very capable listeners.
Women have a genuine interest in the debtor's situation and in making sure they understand what they are responsible for.
Women are especially knowledgeable about their own credit and financial standing, which helps them understand how lenders view and judge their own credit.
The Benefits of Hiring a Woman Debt Collector
When you think about hiring a debt collector, you may think about the experience level, the number of employees, or even the resources they have. What may not come to mind, however, are the benefits of hiring a woman-owned collection agency. Here are just a few: Strong business sense. Many woman debt collectors have a business background. People with backgrounds in accounting, marketing, and business management have one thing in common: they're great with numbers. Woman-owned debt collection agencies tend to be hands-on and provide a high level of client customer service, making them a very cost-effective approach. They are devoted to prioritizing their client's needs.
Conclusion
Women working in business debt collection take their clients seriously. Delta Management Group, Inc. has a goal of combining genuine care with effective debt collection techniques to meet their client's needs. Call today at (651) 481-9548, or email Nancy Backus at nbackus@deltamanagement.us to learn more and start placing your delinquent accounts.