Providing First-Class Service
And Stellar Debt Recovery Rates for Our Clients
Delta Management Group, Inc is proud to be a certified Women-Owned Business by the National Women Business Owners Corporation (NWBOC), and longtime members of ACA International and the National Equipment Finance Association (NEFA). We are fully licensed, bonded and insured to conduct our business nationwide.
Our History
Delta Management Group, Inc is a third-party commercial collection agency in Roseville, MN, specializing in the collection of commercial equipment leasing. Its founder and president, Nancy R. Backus, is a 30-year commercial collections veteran with a proven track record of success developing customized debt management and debt recovery solutions for her client base. Guided by her depth of knowledge and levels of expertise, Delta Management Group, Inc has grown upon a strong foundation, and earned a reputation in the debt collection services industry for providing first-class service and stellar debt recovery rates for its clients.
Each of our professional debt collectors has a minimum of 10 years of experience in commercial debt collection, and we continually invest in their training and education to keep up to date on the latest collection methods and federal regulations. We use a pioneering debt management and collections system. Our innovative solutions and customer success approach to your portfolio are what give us the competitive edge over other commercial collection agencies.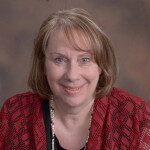 Nancy has had her finger on the pulse of the collection industry for over 40 years.  In 1999, when she founded Delta Management Group, Inc., she had a clear goal in mind: to provide clients with unparalleled collection recovery rates while maintaining personalized customer service.  This mantra became an integral part to how we do business and continues to be so today. Under Nancy's leadership and expertise, Delta has developed a well-known reputation for exceptional collection services.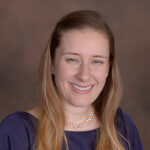 Crystal has been with Delta since the company's inception in 1999.  Her main responsibilities lie with the overall operations and administrative functions at Delta Management Group.  Her ability to organize and streamline processes is second to none, and she keeps Delta running smoothly on a day-to-day basis.  Crystal's creative approach to her job makes her an invaluable asset to our team. Through her passion for volunteerism and service, Crystal also coordinates Delta's charitable giving partnerships and corporate volunteer events.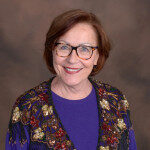 Director of Commercial Strategy & Operational Planning
As a 30-year collection industry veteran, Sally has a deep knowledge of management, collections, and client servicing. At Delta, she is responsible for overseeing our collection operations and overall company growth strategy. Clients appreciate the innovative and customized collection programs she develops for their past due receivables.  Her friendly enthusiasm and expertise make her an integral part to the continued growth and success of our collection services.