Delta Management Group Launches Kids Against Hunger Campaign
Delta Management Group: Feeding the Future
Delta Management Group, Inc. is proud to announce a new partnership with Kids Against Hunger. This nonprofit group headquartered in Omaha, Nebraska, is committed to reducing the number of hungry children in the United States and feeding starving children around the world.
Delta Management Group is located in Saint Paul, Minnesota, and was founded in January 1999 by Nancy R. Backus. It is a woman-owned and operated commercial collection agency specializing in the collection of commercial equipment leases, merchant cash advances, and business loan agreements, while offering commercial equipment repossession services as well.
"Volunteer work and giving back to our community has always been a foundational value of Delta Management. We strive to align ourselves with other organizations that share this vision and want to help others," Backus said.  "Through our partnership with Kids Against Hunger, we will be donating thousands of meals per year for this crucial and life-saving cause."
Why Delta Management Group Supports Kids Against Hunger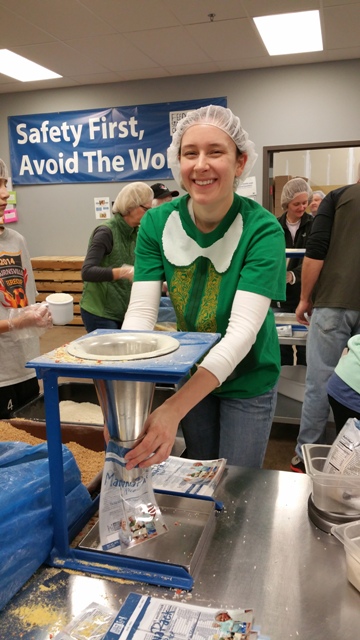 According to Kids Against Hunger, 10 children die every minute from malnutrition and hunger, and 14,400 children die daily from hunger-related causes.
Founded in 1999, Kids Against Hunger uses a decentralized, locally-based network of food packaging satellites that are active in their communities. Volunteers package a highly nutritious, vitamin-fortified soy and rice casserole at numerous sites within the U.S. and Canada, distributing the food to starving children and their families in 70 countries through partnerships with humanitarian organizations worldwide.
According to Kids Against Hunger CEO Dr. Chris Leader, about 20 percent of the nonprofit's donations come from corporate sponsorships, and those sponsorships are a critical donation source that Kids Against Hunger is looking to grow.
"Just from the reality of hunger caused by Covid-19 alone, we are really leaning into the corporate community to serve our local communities," Leader said. "We try to help companies have an impact within the communities they do business in through our regional satellite offices."
Delta Management Group, Inc. will be donating 12 meals for every account placed for collection with our company through its client network, and another 12 meals for each account settled by our Delta team, with the goal of donating thousands of meals annually.
"By working together in partnership with our clients, we can have a real and meaningful impact in the lives of children," Backus said.  "I am excited and proud to support such a wonderful cause. Together, we can do more."